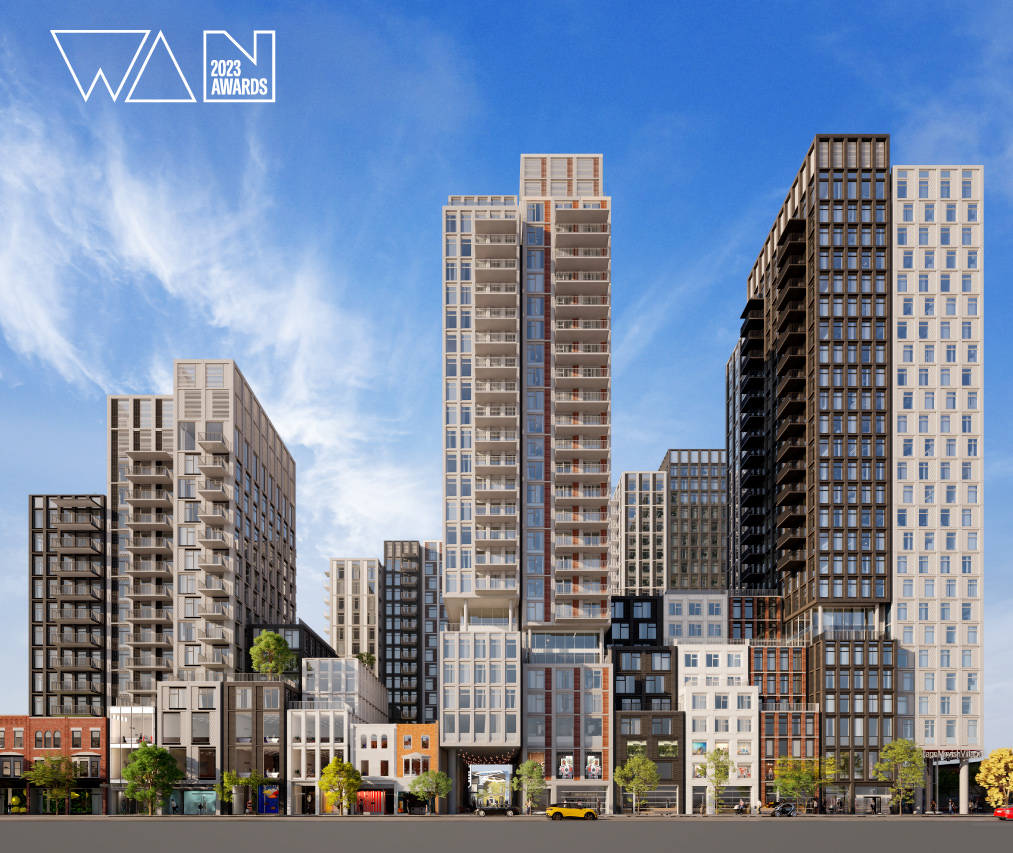 "Inclusive Village With Rental Homes and Green Space"
We are thrilled to announce that Mirvish Village has won a Bronze WAN Award in the "Future Projects – Multi-Use" category. The site – formerly occupied by the beloved Honest Ed's store – reimagines 4.5 acres in downtown Toronto as a comprehensive purpose-built community for almost 900 rental apartments and innovative retail, inspired by the small building floorplate densification of Tokyo.
"Integrating old and new, small-scale buildings and towers, it proposes a dynamic, dense and diverse micro city with the perfect scale to enjoy as a pedestrian," remarked a WAN Awards jury member.
Congratulations to all team members involved.