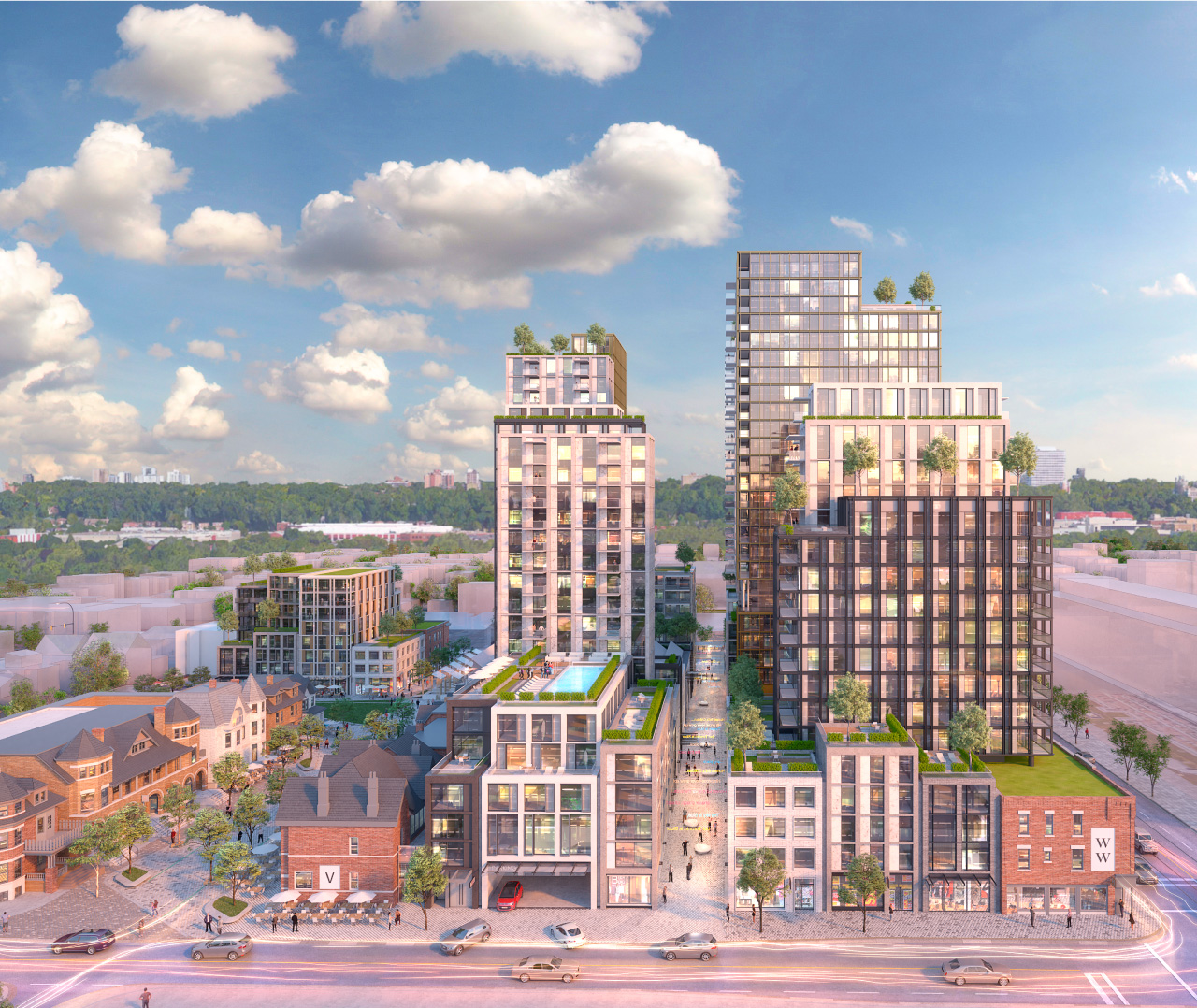 Our Mirvish Village project is a finalist in Azure Magazine's AZ Awards 2022 in the Urban Design Visions category.
With this recognition comes eligibility to win a People's Choice award. Winners are chosen based on public voting, so we need your help to win!
Here's how to cast your vote:
Visit the voting portal
Sign in / register to vote
Select "Urban Design Visions" category (they are alphabetically sorted so it's last in the list)
Vote for Mirvish Village by May 20 (click 'vote' below the project name)
Mirvish Village marks a shift in Toronto city-building by providing a necessary, new development model that includes 100% rental housing, generous public spaces and innovative retail in the Bloor and Bathurst neighbourhood. With a design inspired by the small building floorplate densification of Tokyo, Mirvish reimagines 4.5 acres in downtown Toronto as a comprehensive purpose-built community with almost 900 rental apartments, nearly half of which will cater to families, and 40% offering below-market rates.
Please vote today!