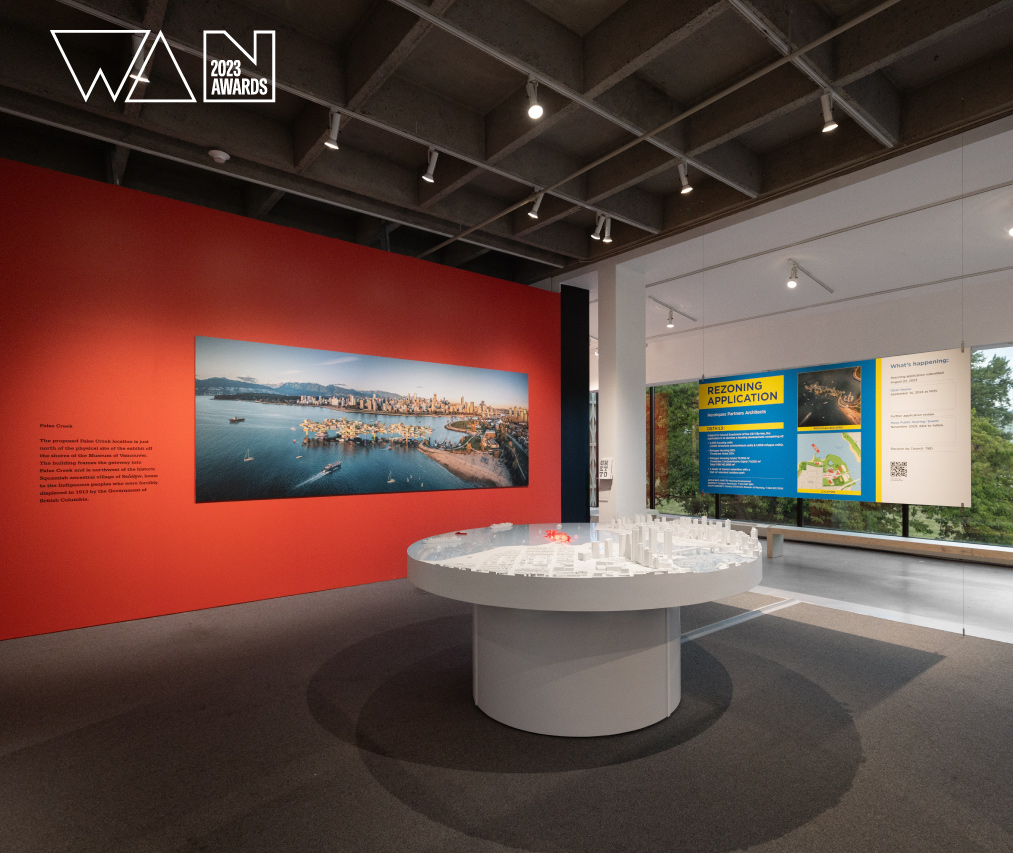 "Venice Biennale Inspires Social Justice Project"
GHETTO has won a Silver WAN Award in the "Future Projects – Residential" category. A theoretical project, originally responding to the 2021 Venice Biennale question "How will we live together?", GHETTO encourages individuals to consider the architect's role in creating spaces for inclusion.
Transplanted to Vancouver's False Creek for 2023, GHETTO continues to inspire meaningful dialogue around our responsibility as global citizens to care for one another. The exhibit is on display at the Museum of Vancouver until January 1, 2024.
The WAN Awards "acknowledge and celebrate outstanding architecture on an international scale" for projects that are "innovative, visionary and imaginative."
Congratulations to all team members involved.